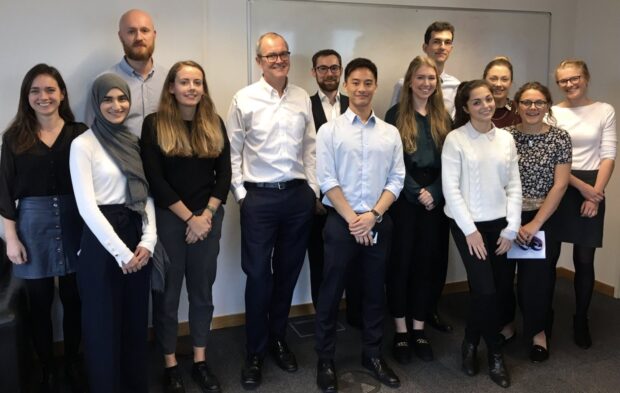 The Government Office for Science (GOS) is recruiting up to 20 graduate interns to work on a wide range of important high-profile science and policy issues.
GOS advises the Prime Minister and members of the Cabinet, to ensure that government policies and decisions are informed by the best scientific evidence and strategic long-term thinking.
In this blog, our 2018 graduate Futures intern, Beatrice Freeman talks about her experience at GOS. You can read others in this series at the Government Science & Engineering Profession blog.
Beatrice Freeman, Emerging Technology
I applied to work at GOS in the summer of 2018, after returning from a year abroad and finishing my master's degree in chemistry in 2017. During my degree I did work experience in a range of sectors, but it wasn't until this internship opportunity caught my eye that I considered the civil service. The application process was straightforward and in the 9 months I've been here I've worked on a range of interesting scientific projects!
My role is in the Futures team, working on emerging technology. Being paid to read up on anything and everything related to new science and technologies is a highlight! One of the key projects I have been working on is improving collaboration of emerging technology interests across government, which has given me the opportunity to meet and work with civil servants across different government departments.
I have also been doing a project looking more in-depth at the UK quantum computing and high-performance computing landscape. As an intern in GOS, you are given a high degree of responsibility and access to numerous learning and development opportunities, which sets you up well for a career in the civil service or beyond. I would thoroughly recommend this scheme to anyone interested in learning more about science in government, and more broadly a science related job away from a lab setting!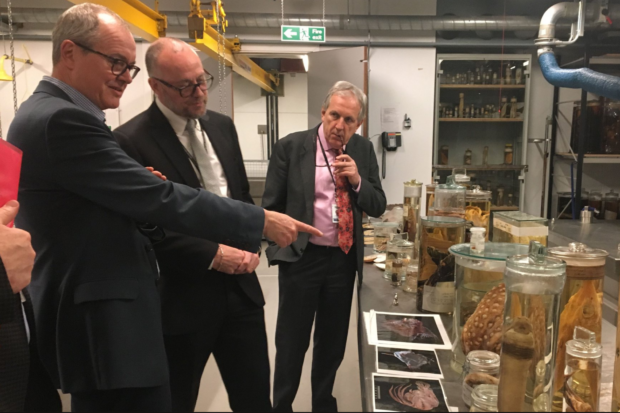 Having a cohort of interns starting at a similar time has been an unexpected bonus. We joined with a range of backgrounds and make up the full spectrum from bachelors to PhDs, and those new to the world of work, to the more experienced. As a cohort we were inducted to the office and civil service with a programme of tailored sessions. We benefit from ongoing training opportunities and have also set up our own initiatives, such as intern presentation sessions.
Apply now
Applications for the Government Office for Science graduate internship scheme are now open.
The internship provides an exciting opportunity to support the work of GOS in delivering evidence to inform policy making across Government. Areas where vacancies exist include:
• Conducting horizon scanning exercises to understand the impact of disruptive and innovative technologies on government and the UK.
• Supporting the Prime Minister's Council for Science and Technology, the government's network of Chief Scientific Advisers, and the wider science and engineering community through the Government Science and Engineering Profession.
•  Supporting a rolling programme of projects on a range of issues including social care, health, local economies, air quality, emerging technologies and science and innovation policy.
For further information and to apply, visit the Civil Service Jobs website.
Reference: 1636283
Closing date: Monday 1st July 2019