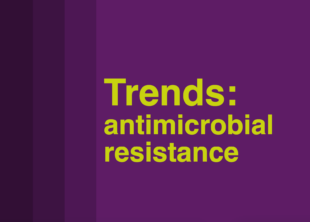 The Government Office for Science's Scan of Scans resource is available to help those in government and elsewhere to think about how trends from a variety of themes could affect policy areas in the future. This is the first in a series of blog posts looking at trends in combination to see how this can be useful for exploring the future.
Antimicrobial resistance (AMR) is the resistance of bacterial, viral and fungal infections to their treatments, where bacterial resistance to antibiotics is most problematic.  AMR is rapidly increasing and could have devastating effects by 2050. It is thought that, by 2050, 10 million deaths per year will be attributable to AMR. To put that into perspective, that's 1.8 million more lives than are predicted to be claimed by cancer by 20501. So, what might AMR look like in the future? We will explore this in combination with two other trends – UK demographic transition and machine learning – to give insight into this question.
In the UK people are living longer. This ageing population could have consequences on the future of antibiotic resistance, where prescribing patients with antibiotics before they have a confirmed infection might be preferred for older people. This can be due to the potential risks of these patients waiting for lab results. However, it can mean broad-spectrum antibiotics are prescribed to patients who don't have a bacterial infection. Broad-spectrum antibiotics kill harmless gut bacteria and can allow for the growth of resistant bacteria. Remaining resistant bacteria can cause serious infections as well as pass on resistant factors to other species of bacteria.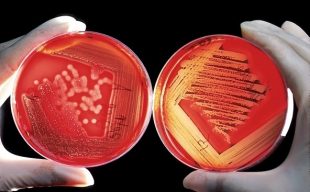 However, with advances in machine learning, prescription of broad-spectrum antibiotics could be reduced. Today, infections are often diagnosed by clinicians using microscopes. It's possible that using machine learning diagnosis to automate the identification of bacteria by their physical traits, could reduce diagnosis times. This could involve microscopes that are trained using images of infected cells to quickly identify similar features in a sample, rather than current methods where scientists review samples by eye.
Emerging trends from our Scan of Scans resource allows us to bring together trends from a range of themes, such as Health, Demographics and Technology, to provide insights into the future. Looking at trends in combination allows you to build a richer picture of your topic area's future, which can be useful in preparing for and shaping the future. To find out more about our Scan of Scans work, exploring over 200 trends, please look out for more blogs from the 'trends' series or get in touch at Futures@go-science.gov.uk
Government Office for Science. 2018. Scan of Scans